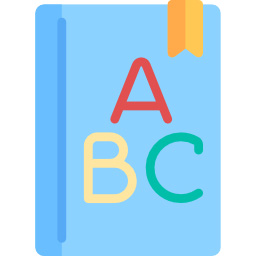 What Young Children Like in Books
Choose the books your baby and toddler will love!
Books with simple, large pictures or designs with bright colors.

Board books (stiff cardboard), or fold out books that can be propped up in crib.
Cloth and soft vinyl books with simple pictures of people or familiar objects that can go in the bath or can be washed.
Board books with photos of other babies, brightly colored books, and "chunky books" to touch.

Books with photos of familiar objects like balls and bottles.
Books with sturdy pages that can be propped up or spread out on a blanket.
Plastic/vinyl books for bath time.
Small plastic photo albums of family and friends.
Sturdy board books that can be carried easily.

Books with photos of children doing familiar things, like sleeping or playing.
Goodnight books for bedtime.
Books about saying hello and good-bye.
Animal books of all sizes and shapes.
Books with simple rhymes or predictable text.
Books with only a few words on the page.
Books that tell simple stories/simple rhyming books that can be memorize.
Bed time books.
Books about counting, the alphabet, shapes or sizes.
Animal books, vehicle books, books about playtime.
Books with their favorite TV characters inside.
Books about saying hello and goodbye.